I had a little time today and a weather front was moving in, so I popped over to the beach at South Haven to see if the high winds would be making some nice wave splashes on the lighthouse there. Waves were indeed crashing and I got a few good shots. I am still experimenting with Ricoh's Pentax K-3, and it still impresses me. These shots were taken with the K-3, my old Sigma EX 70-200 f2.8 (the non-DG and non-macro version). Hand held in high winds at ISO 800.
The wind was driving clouds in from the west, but there were a few breaks in the cloud cover. As a result the light was highly variable - sometimes the light was in full sunlight, which made the background appear exceptionally dark, other times there was only gloomy overcast everywhere.
Click on the images for larger files.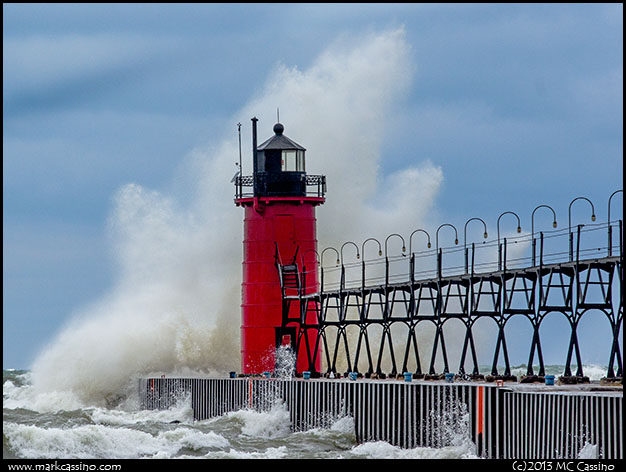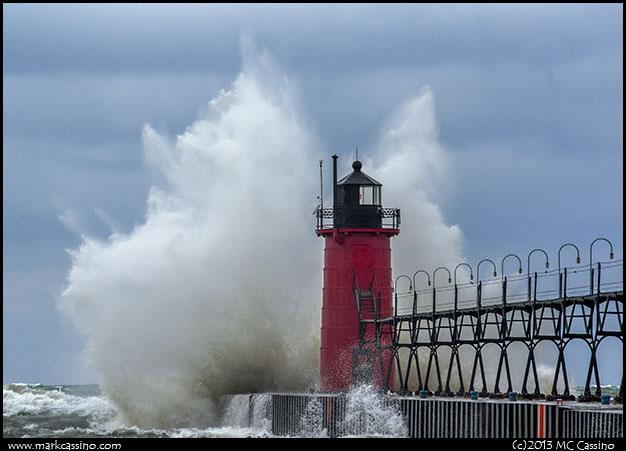 Here's one where the sun broke out - more or less just on the lighthouse: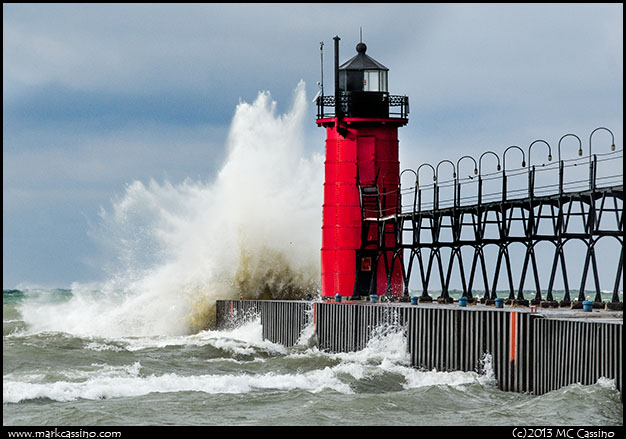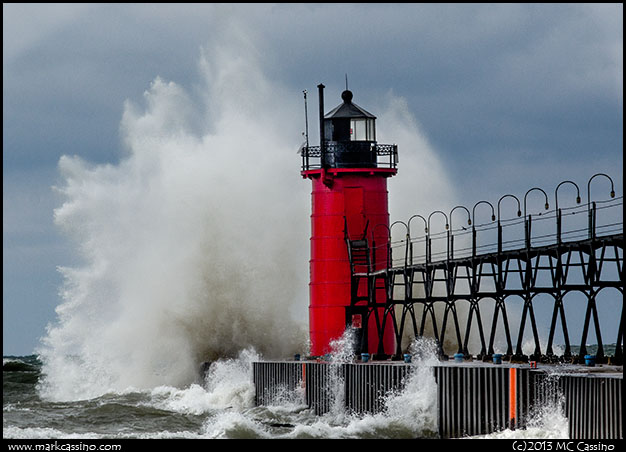 The waves were coming in from the NNW and they didn't wrap around the lighthouse as much as the would have if they had be coming more due west. But I managed to get a few shots of the lighthouse wrapped in the mist of a breaking wave. Here's one: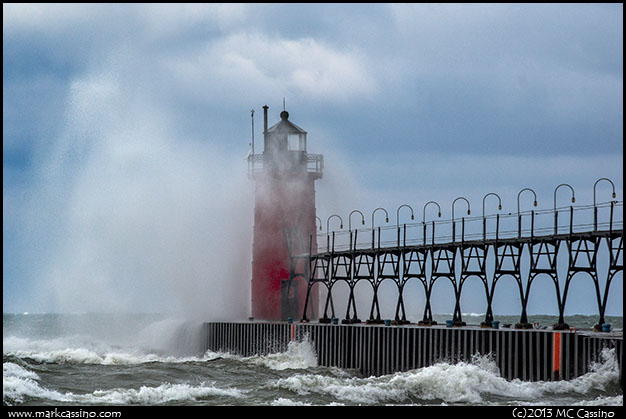 And while I'm enamored by Ricoh's Pentax K-3 and the great capabilities it offers - these shots reminded me of an old shot from a decade ago, taken with a Pentax Mz-S (a camera I still use), A* 400mm f2.8 and Kodak E-100S film.