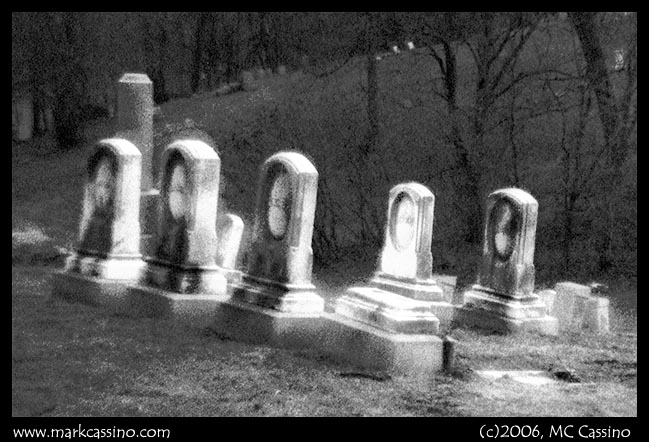 A while back I wrote about the Holga camera, and the interesting and unique shots that this inexpensive camera can produce. Inspired by the softness of the Holga, I've been trying out other bad cameras, in hopes of finding other silk purses amid the sow's ears. Inspiration for this comes, of course, from JunkStoreCameras.com, the ultimate on-line resource for all your junk camera needs.
I've bought and experimented with a variety of junk cameras, and have always come back to the Holga. With the exception of the Ricoflex ModelIV - which has a certain sweet patina to it - most 'junk' cameras that I've tried have been, well, too good. They may be soft and unsharp by modern standards, but in reality they produce some pretty good images. Others are decidedly not sharp, but produce images that lack any kind of character. One nice aspect of the Holga is the combination of a sharp 'sweet spot' with overall blurred and distorted edges.
So you can image my surprise at finding a good junk camera, and at the dollar store to boot. Here's a shot of the graveyard down the way, taken on a $1 "Special Moments" 35mm camera. This is a 'focus free' model, with one aperture and shutter speed. The film used was Orwo Pan ISO 125, pushed two stops. The camera certainly lives up to the 'focus free' designation! I'm pretty happy with the preliminary results – and with a freezer full of 35mm B&W film, I can find ample uses for this new addition to the camera collection.