Another small park in Maryland. Mallows Bay is home to a scuttled fleet of WWI vessels that were sunk in shallow waters to create a wildlife refuge. Here is the road leading into the park (click on the image for a larger file):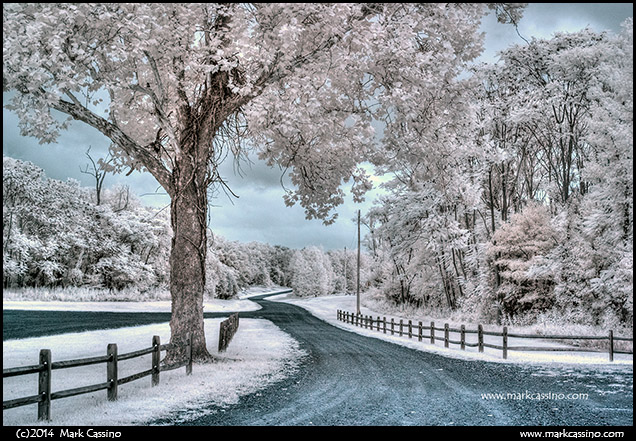 Here is one of the scuttled ships, as seen from the shore: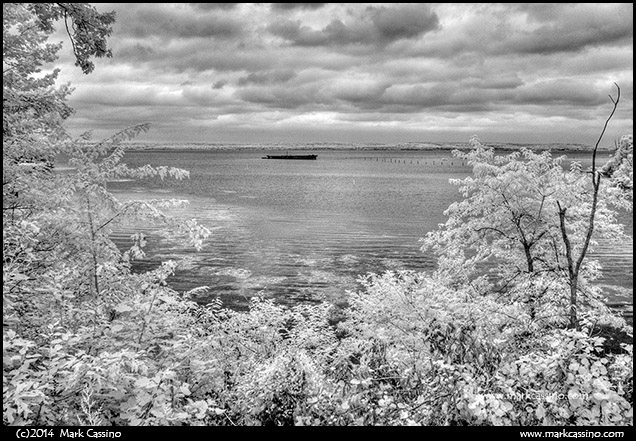 Infrared converted Pentax K10D with DA 17-70 lens.
Here is a shot of one of the sunken vessels found a little closer to shore: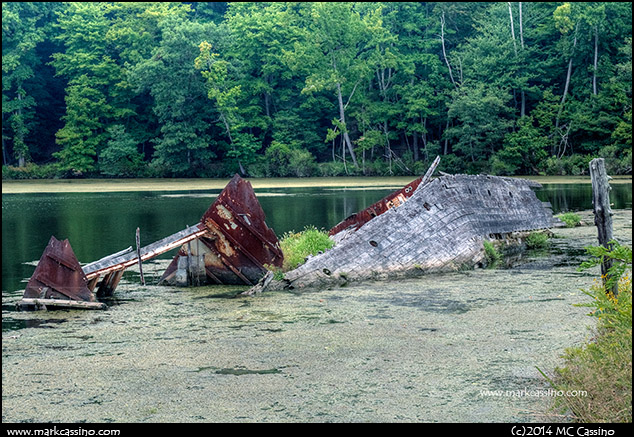 And here a decrepit dock right near that sunken boat: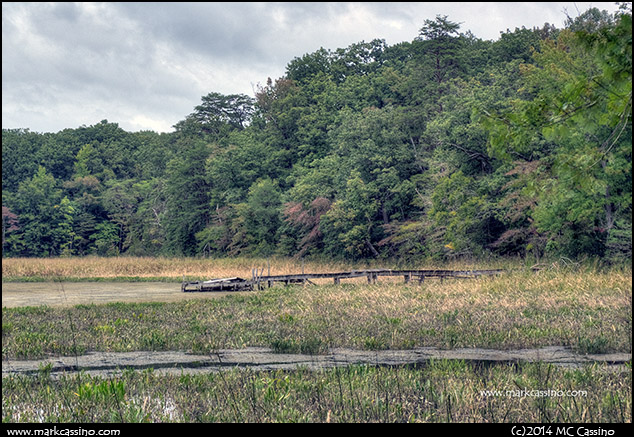 The latter two non-infrared color photos taken with Pentax K3 and DA 17-70 lens.