It's mid July and the long sweet days of summer are upon us. I haven't had the chance to blog much these last few weeks, but still I carve out a few hours on the weekends to visit the Allegan Forest and mark the passing of the season.
A midsized pond located in a field of 48th street is a frequent destination during these visits. When I first started photographing in this area the pond was just a vernal marsh. In 2006 it even dried up enough that I could walk through it. A mucky spot with a few reeds was the only sign of the water then. Now it is dozens of yards across and full of open water. Many larger trees have their roots submerged, and have finally succumbed to the rising water.
The pond is home to lots of odes (odonates), but also many frogs and toads. Usually, they scatter as I walk along the water's edge – green frogs in particular cry out "eeeeee!" and then jump out into the water. Below is one green from that was unimpressed by my presence, and let get me get down to eye level with it for a portrait.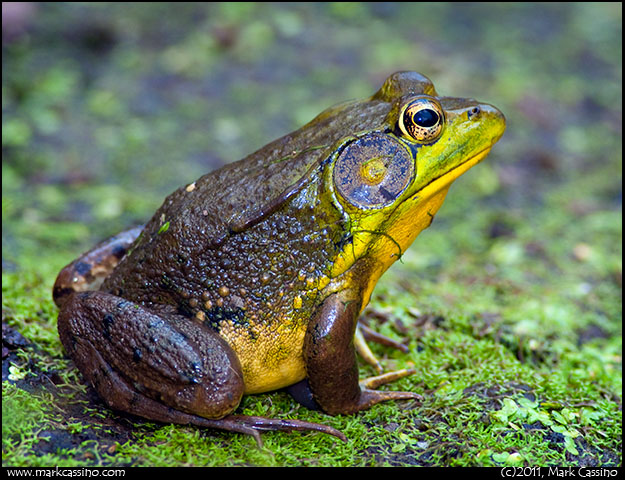 As I mentioned, the pond also hosts a large number of Odonates. Here's a very large damselfly – these are about two inches long and are very numerous around the pond. I don't know what kind of damsefly it is, and my field guides don't show anything this large in Michigan (at least that I can find.)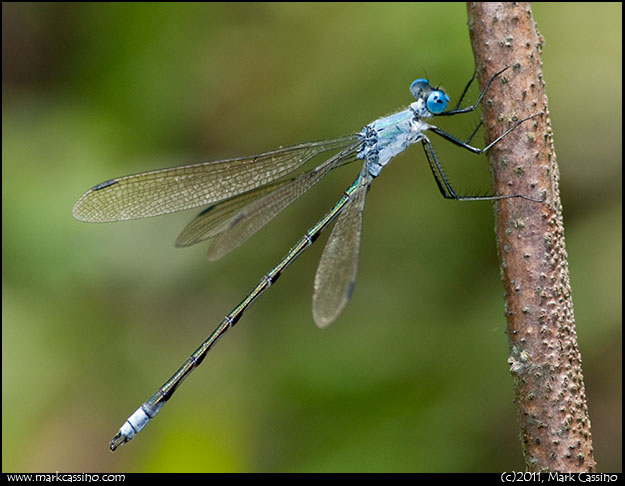 Meadowhawks arrive at the peak of summer. It's great to see them appear in their crimson glory. So far this year I have not seen any red ones, but it is still early. I have, however, spotted a few of immature meadowhawks – signs that the red dragons are not far off. Here's a shot from this morning: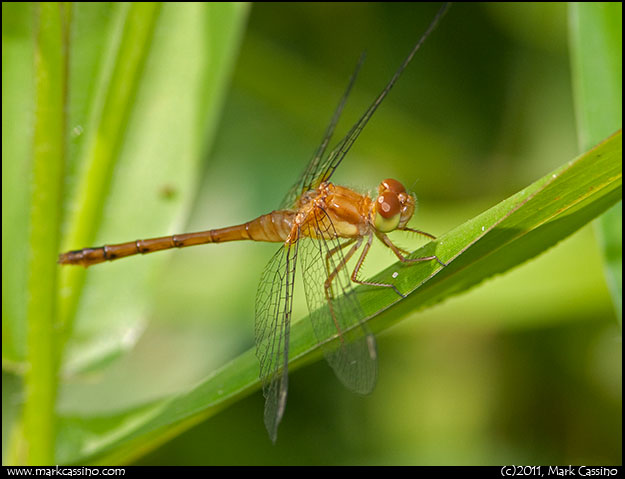 Of course, as the days progress the spring dragons start to waiver. This year's cold and wet spring meant that many early dragons appeared later than usual and many are lingering longer than usual as well. Of course, some – like the dot tailed whiteface – will be around for several weeks yet. Here are three spring dragons taken on earlier trips in recent weeks. First, Dot Tailed Whiteface: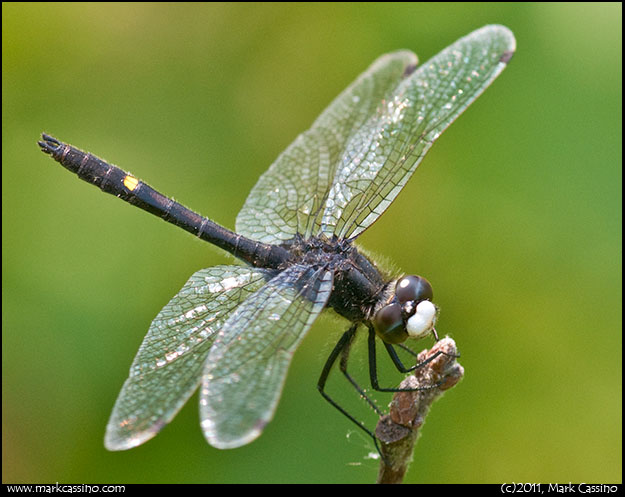 A Calico Pennant: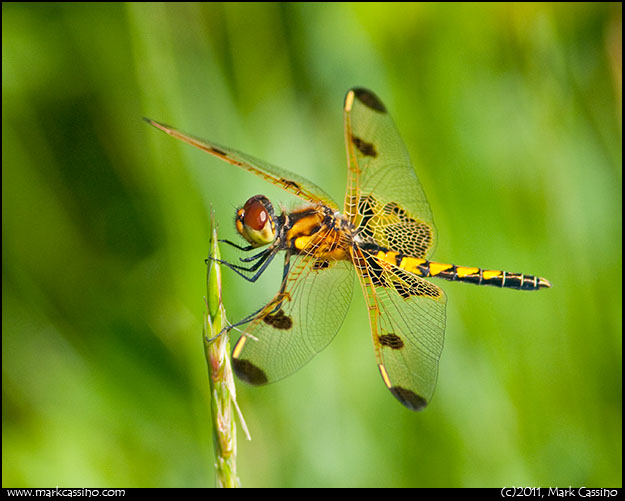 And lastly, a four spotted skimmer: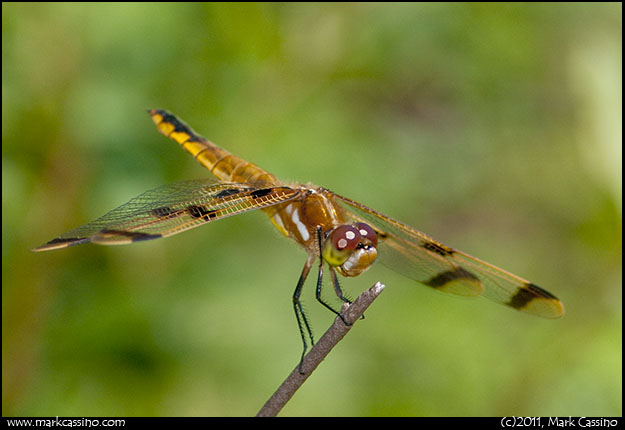 While the water level in the pond remains high, the last few weeks have seen little rain and the field is taking on the burnish of the drier months of summer. I hope to have some summer dragons – brilliant red dragons – in the near future.