Here are a few more snapshots from Chestertown, Maryland. All of these are, again, digital infrared tone mapped images.
First off - another fine old home: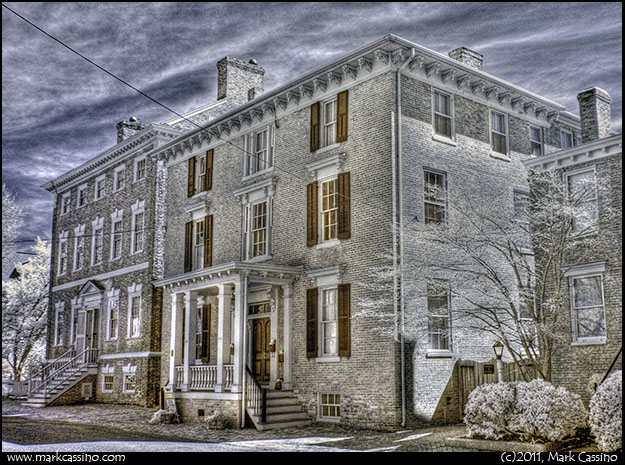 And here is the old Courthouse near the center of town: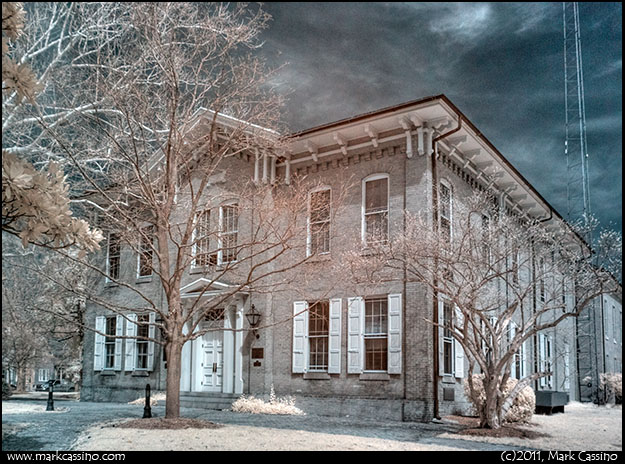 Emmanuel Episcopal Church - another very old landmark in the center of town: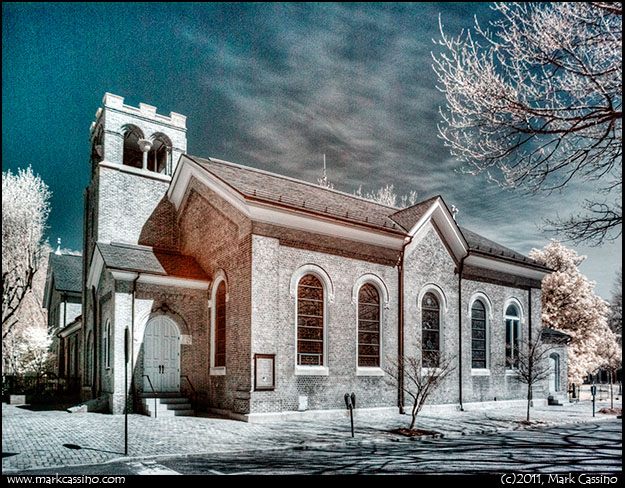 Don't have the precise name of this, but it was a Methodist Church near the downtown area: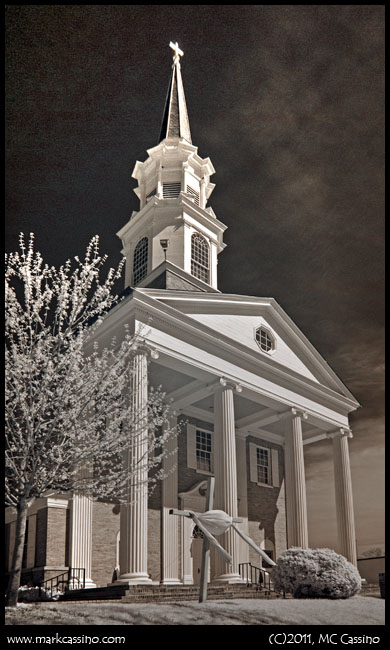 Lastly, a commercial building, somewhere in town. I like the nice clean lines of these old brick buildings: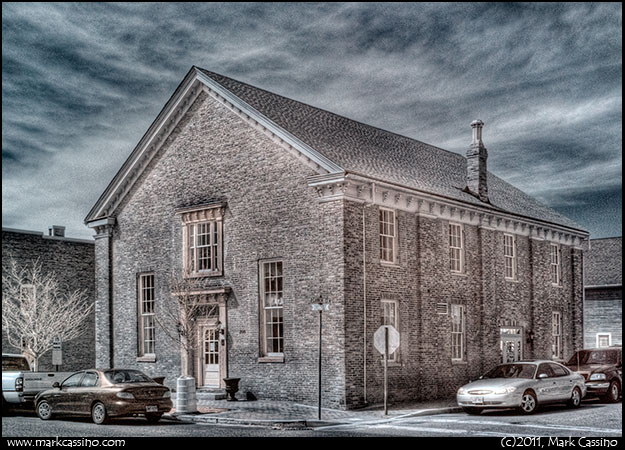 Next - Chesapeake City, MD!