This is the time of year when squirrels start to run around with an air of frantic desperation. It's hard to tell what has them so wound up – it's still warm, the trees are mostly still green, and though the days be shorter the sun still shines in blue skies. Winter's clouds, rain, and snow are a good ways away yet. However, I admit I feel a lot like the squirrels this time of year – wondering how long the summer weather will last.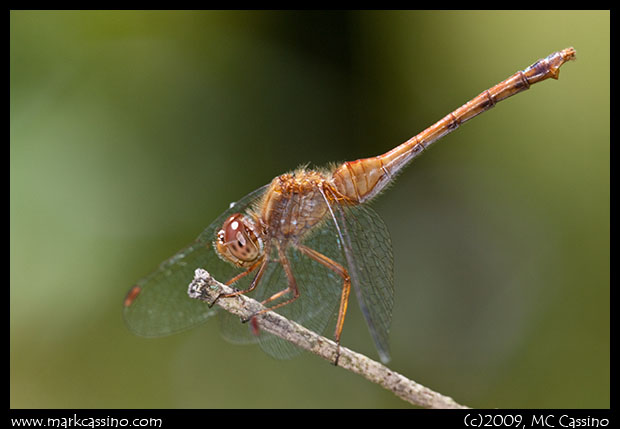 Autumn Meadowhawk
And subtle changes have already taken place. This summer was not a great one for dragonflies, and around this time of year it seems that all but the Autumn Meadowhawks and Green Darners disappear. They are fine dragons and worthy of photographs, but diversity is gone. In June and July you can enjoy the challenge of finding Widow Skimmers, Calico Pennants, Spangled Skimmers, Dot Tailed Whitefaces, Ruby Meadowhawks and Halloween Skimmers. When you spy a bit of motion is an invitation to investigate and see what's there…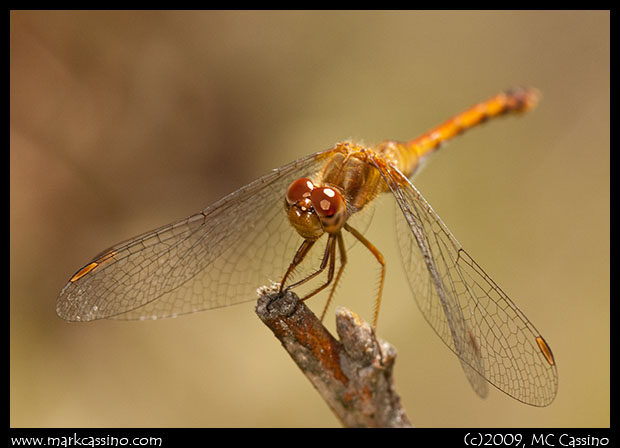 Autumn Meadowhawk
That's less so in mid to late September. Certainly not the case at all in October. And you're lucky to find any dragonflies in November, in Michigan. That's when the Autumn Meadowhawk, formerly called the Yellow Legged Meadowhawk, reigns.
Yesterday I toured the woods and forests of the Allegan Game Area, looking for dragonflies. Hours went by without a snap of the shutter – fields north of the river, by the 'Silo' off 44th street (it's really a big sewer pipe propped up on its end), the tall tree savanna off 115th avenue – these and many other places hosted no dragons. It was only in late afternoon, at the end of a small two track that boarders the end of the refuge that I found dragonflies in abundance. Each and everyone one was an Autumn Meadowhawk – but I was glad for finding them.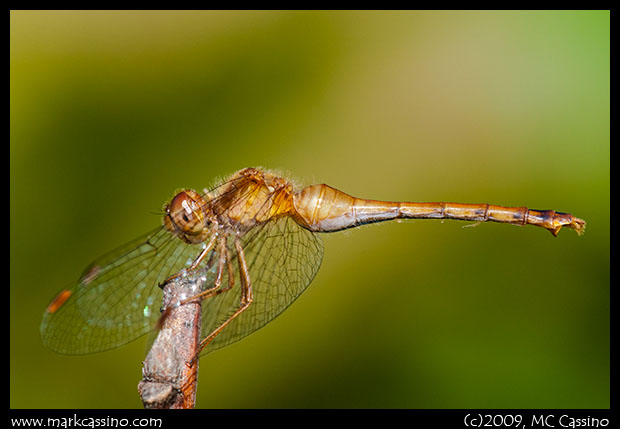 Autumn Meadowhawk