Posted by

mcc

on Jan 15 2013 in Announcements, Insect Photography, Landscape Photography, Film Processing, Pictures Of Trees, Midwestern Landscapes, Snow Crystal Photography, Snowflake Photography, Around The House, Infrared, Bird Photography, Allegan State Game Area, Allegan Forest, Dragonfly Photography, Macro Photography, Cat Photos, Infrared Converted Pentax KD10, Digital Infrared, Travel, Pentax K5
Folks on the PDML have been posting their 12 best shots of 2012 lately… I'm a little late and can't say that these are my best shots, but they are my favorites for the year. To make it a baker's dozen I added an older shot that I finally worked on enough to be happy with in 2012. So here are my 12 for 12 (click on images for a larger file): Snow Crystal (January, 2012):It barely snowed at all here in SW Michigan in 2012, but I managed one nice crystal shot in early January: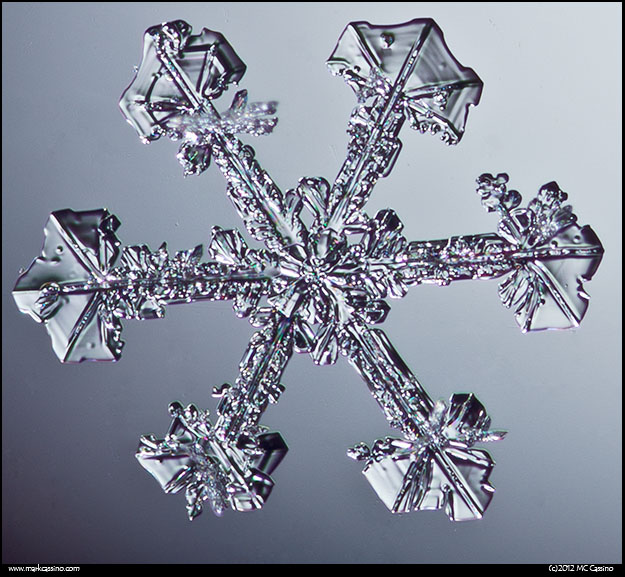 Spring Colors (March, 2012):Why wait for fall for foliage colors? Spring tree blossoms and buds captured on color film wiht the Pentax 6x7: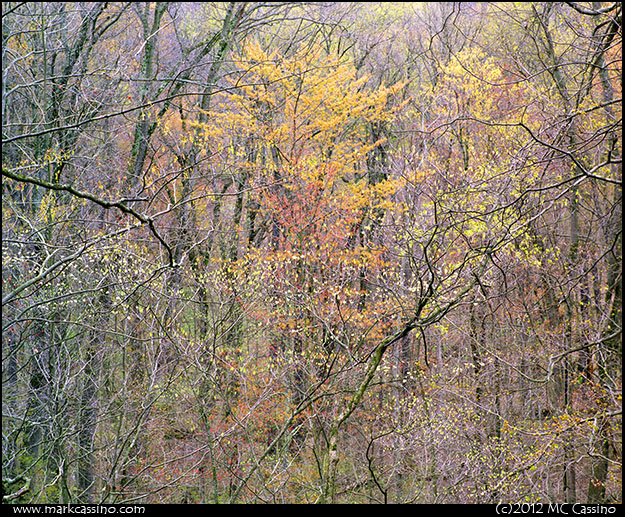 Around the House (April, 2012):My boy Jazz - psycho cat Qu'est-ce que c'est? Made with a Pentax LX and Kiron 105mm f2.8 macro lens on Fuji Neopan 400, rated at 400. Developed in D76 1+1.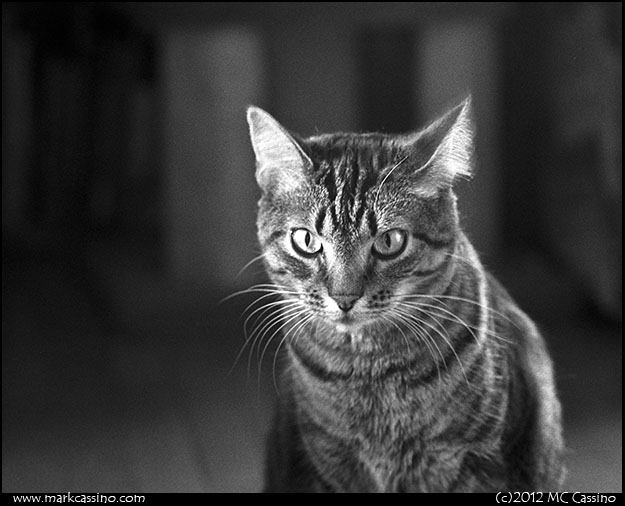 Jumping Spider (May, 2012):Pentax K5 and A* 200mm macro: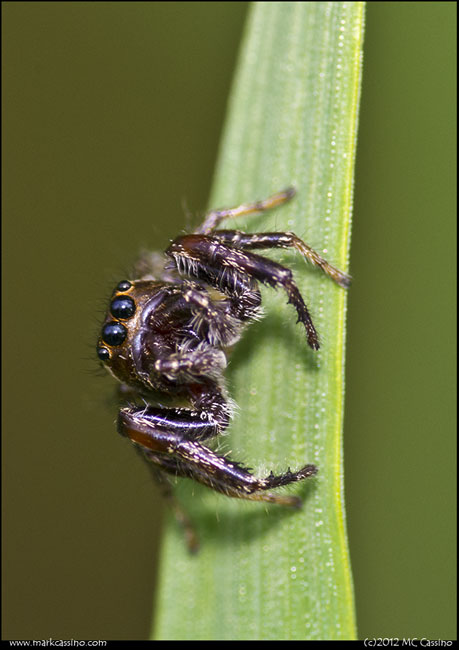 Ebony Jewelwing (May 2012):A common but elusive damselfly. Pentax K5 and A* 200mm macro: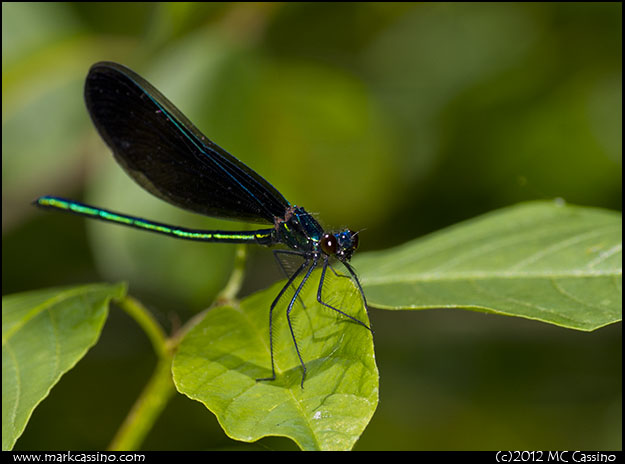 The Jewelbox, St. Louis, Missouri (June, 2012):Sort of a street photo. Infrared converted Pentax K10d: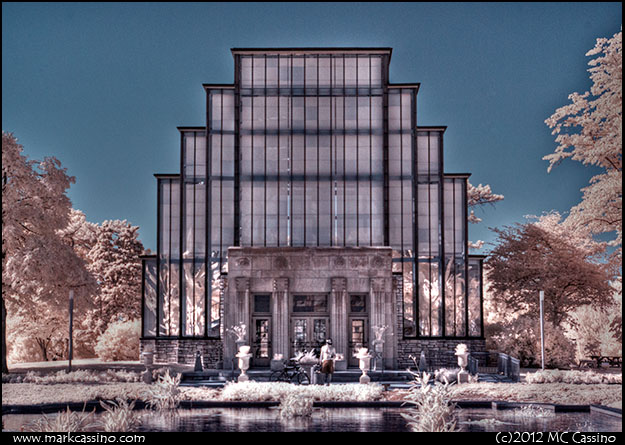 Gateway Arch in Infrared (June, 2012):Speaking of St. Louis… note the troop of Boy Scouts in the lower left corner, best seen in the larger file.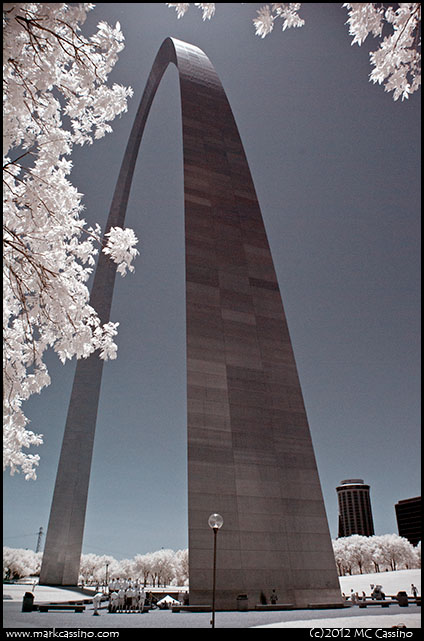 Visitation #1… (April, 2012) If these photos were music they would be pop songs…. nothing wrong with that but sometimes you want to really rock out. So I started the Visitation Project in the spring of 2012. Pentax LX, Kiron 100mm macro, Neopan SS pushed to 200 and souped in D76 1+1: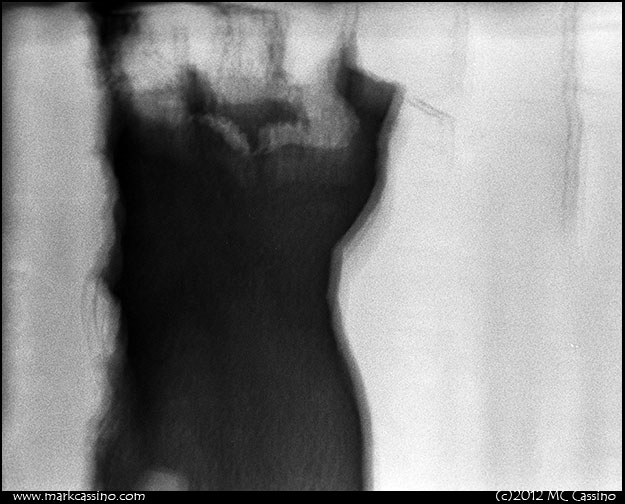 Dashing Blue Dasher (August, 2012):Ever a favorite Dragonfly - the drought this year really hit the mid and late summer species, so the Blue Dashers hung around for a long time.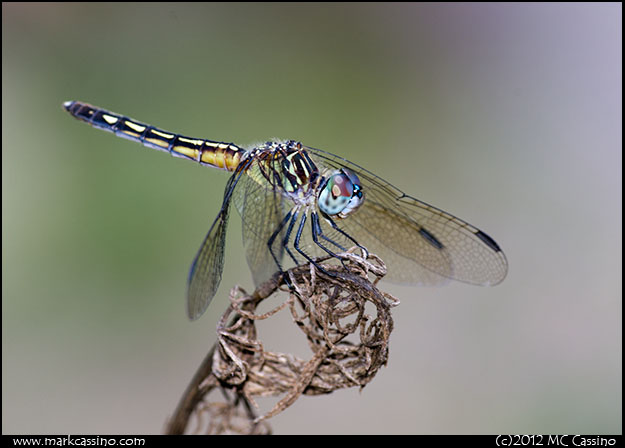 Finches and Thistle (August, 2012):I let a few bull thistles grow in my wildflower garden and the goldfinches loved them. Here's one munching on the seeds. Pentax K5, A*400 f 2.8, SMC 1.7x AF converter: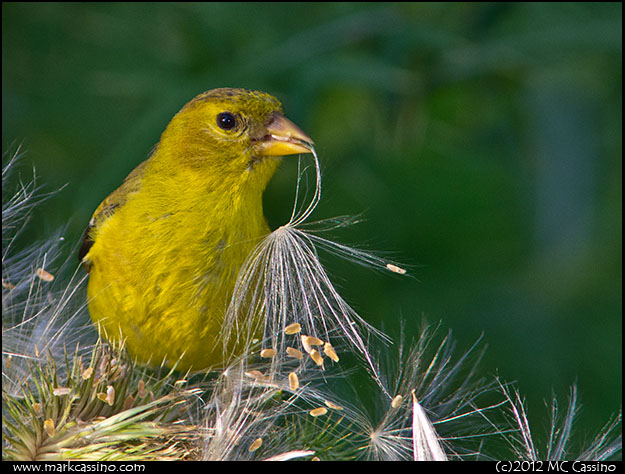 Pastoral Scene (September, 2012):I traveled to central Indiana a lot in the last few months of the year and bought a Pentax Q kit in late August to take on the road with me. Marvelous camera - a shot from my tavels: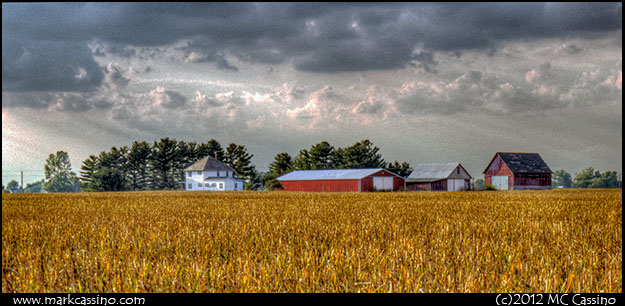 Autumn Colors (October, 2012):2012 brought a beautiful fall to West Michigan and I managed bump into it one October morning. Pentax K5 and DA 16-45 f 4 zoom: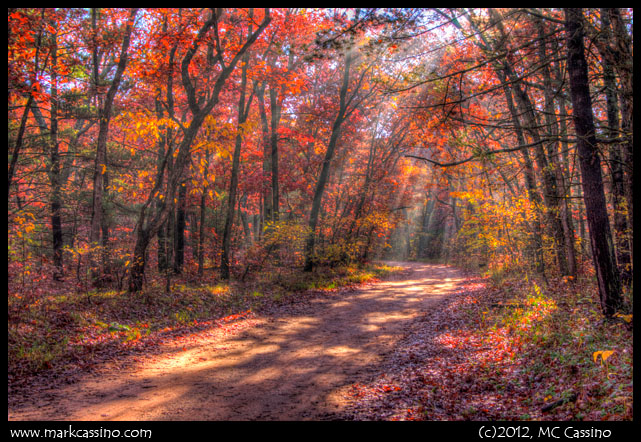 Baker's Dozen: The Shady SpotTaken in 2010 and worked on since then, I finally made a photo from this exposure that I like. I could say that I really like it. Pentax LX, fa 20-35mm F4 AL lens, Rollie 400 IR film, Hoya R72 filter.