Last weekend I managed to get a few nice Blue Dasher photos, but I haven't had a chance to prep them and get them up on the blog here. So, here are a couple of retrospective shots from the archives that I prepped a while back.
These photos were taken in late June, 2008, in a field off 44th Street that was a riot of blue vetch. Like so many other fields in the Allegan State Game Area, this one was just a square, cut out of the woods, with woods surrounding three sides and the road bounding the fourth.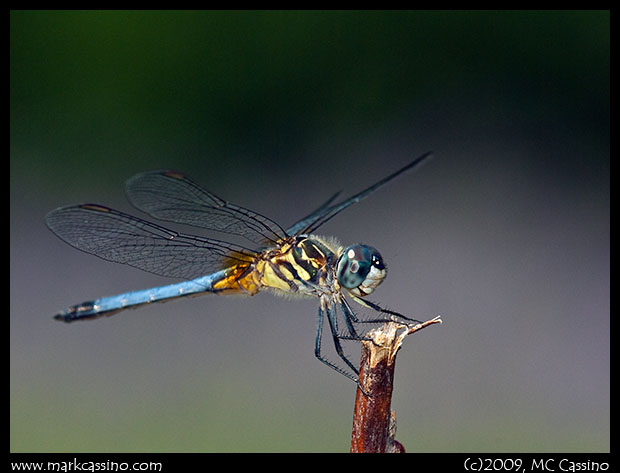 These blue dashers are always striking subjects, and in this case I tried to get him lined up with the hazy bluish vetch in the background. I'm looking forward to photographing these creatures again, once the summer warms.